FREE Tennis Elbow Prevention and Treatment Workshop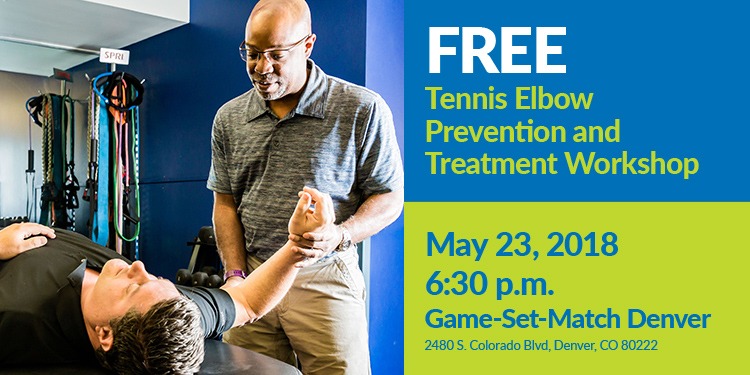 Join us for a complimentary workshop focusing on tennis elbow and other common joint problems. Expert Physical Therapist and Owner of Harmon Physical Therapy, Michael Harmon, will guide you through hands-on strengthening and stretching techniques so you can prevent and help treat your pain. Whether you are needing to get back on the court or take your game to a new level, this workshop is for you!
All attendees will be given a FREE home exercise program.
Wednesday, May 23, 2018
6:30pm
Game-Set-Match, Inc.
2480 S. Colorado Blvd.
Denver, CO 80222
Light refreshments to be served.